Episodes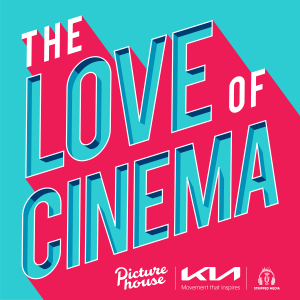 Saturday Jul 08, 2023
Saturday Jul 08, 2023
Hosted by Picturehouse's very own Sam Clements, The Love Of Cinema podcast is proudly supported by Kia.
The show discusses the best new releases, with a little help from some of our favourite film critics and the occasional special guest from the world of cinema. 
This month we're joined by guest film criticsNick de Semlyen and Sophie Butcher to talk about new film releases Elemental, Indiana Jones and the Dial of Destiny and Smoking Causes Coughing. 

Ogo A. Joy joins us to discuss Pixar's Elemental with director Peter Sohn and producer Denise Ream.

If you'd like to send us a voice memo for use in a future episode, please email podcast@picturehouses.co.uk.
Subscribe on Apple Podcasts. Follow us on Spotify.
Find us on Twitter, Facebook and Instagram with @picturehouses. Find our latest cinema listings at picturehouses.com. 
Produced by Stripped Media. Edited by Maddy Searle. Proudly supported by Kia.
Listen to Sam Clements over at the 90 Minutes Or Less Film Festival Podcast. 
Thank you for listening. If you enjoy the show, please subscribe, rate, review and share with your friends. Vive le Cinema.