Episodes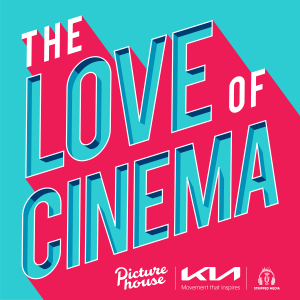 Friday Jun 09, 2023
Friday Jun 09, 2023
Flick Beckett speaks to co-directors Riley Keough and Gina Gammell about their new film, War Pony, in cinemas now. 

The stunning and utterly compelling directorial debut of Riley Keough (star of Daisy Jones and The Six) and Gina Gammell, winner of Cannes' Caméra d'Or
At 23, Bill (Jojo Bapteise Whiting) just wants to make something of himself.
Whether it's syphoning gas, delivering goods or breeding Poodles, he is determined to carve his way to the "American Dream".
Meanwhile, 12-year-old Matho (LaDainian Crazy Thunder) can't wait to become a man.
Desperate for approval from his young, unavailable father, a series of destructive decisions turns Matho's life upside down and he finds himself unequipped to deal with the harsh realities of the adult world.
A powerful tale of life, hope and belonging created over a period of four years in collaboration with members of the Pine Ridge Reservation.

If you'd like to send us a voice memo for use in a future episode, please email podcast@picturehouses.co.uk.
Subscribe on Apple Podcasts. Follow us on Spotify.
Find us on Twitter, Facebook and Instagram with @picturehouses. Find our latest cinema listings at picturehouses.com. 
Produced by Stripped Media. Proudly supported by Kia.
Thank you for listening. If you enjoy the show, please subscribe, rate, review and share with your friends. Vive le Cinema.