Episodes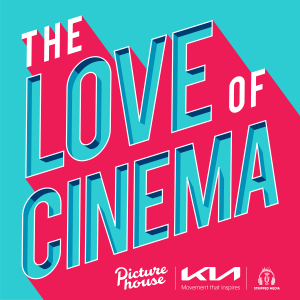 Sunday Jan 15, 2023
Sunday Jan 15, 2023
Hosted by Picturehouse's very own Sam Clements, The Love Of Cinema podcast is proudly supported by Kia.
Sam is joined by Tár writer and director Todd Field (Little Children). 
Set in the international world of classical music, Academy Award-nominated director Todd Field returns with Tár: a portrait of Lydia Tár (Cate Blanchett). A world-renowned composer and conductor at the height of her career, her personal and professional life is suddenly disrupted by a series of inflammatory incidents – and Tár's reputation for perfection means she cannot afford to make mistakes.
Dynamics of power, ego and artistry all come into play, all the while Tár is mere days away from recording a symphony that will define her work.
If you'd like to send us a voice memo for use in a future episode, please email podcast@picturehouses.co.uk.
Subscribe on Apple Podcasts. Follow us on Spotify.
Find us on Twitter, Facebook and Instagram with @picturehouses. Find our latest cinema listings at picturehouses.com. 
Produced by Stripped Media.
Listen to more from Sam Clements over at the 90 Minutes Or Less Film Festival Podcast. 
Thank you for listening. If you enjoy the show, please subscribe, rate, review and share with your friends. Vive le Cinema.