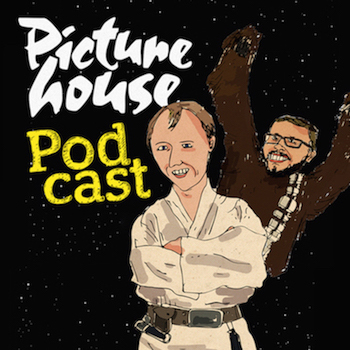 We've rereleased our 2015 Star Wars marathon episode in anticipation of the 8th installment in the series; Star Wars: The Last Jedi. In cinemas from 14 December. This was originally recoreded ahead of the release of episode 7; Star Wars: The Force Awakens. 
Sam and Simon cram for the imminent release of Star Wars: The Force Awakens by watching all six original Star Wars films back to back in this special edition of the Picturehouse Podcast.
The boys watch the films in narrative order (Episode 1 to Episode 6) and give their two cents on each instalment before moving onto the next. Perfect if you want a little refresh before watching Episode 7. Please note, there are no The Force Awakens spoilers in this show, but the plot of original six films are discussed in detail.
We'll be back with our thoughts on Star Wars: The Last Jedi later in December.