Episodes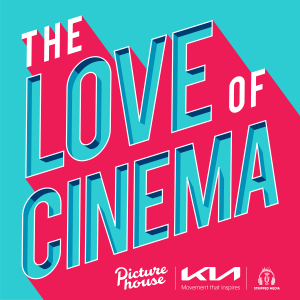 Friday Jun 16, 2023
Friday Jun 16, 2023
Interviewer Ogo A. Joy speaks to director Dionne Edwards about her new film Pretty Red Dress, which is in cinemas right now. 
Travis has just been released from prison and it quickly becomes apparent that everything's changed while he's been gone.
While girlfriend Candice is on the up and auditioning to star in a musical, teenage daughter Kenisha is struggling in school and her relationship with her mum is tense.
When Travis buys Candice her dream dress for an audition, rather than smoothing over the family's problems, it ends up creating even more... As secrets and desires left unsaid threaten to spill out, Travis is forced to re-examine who he is and how he wants to be perceived in the world.
If you'd like to send us a voice memo for use in a future episode, please email podcast@picturehouses.co.uk.
Subscribe on Apple Podcasts. Follow us on Spotify.
Find us on Twitter, Facebook and Instagram with @picturehouses. Find our latest cinema listings at picturehouses.com. 
Produced by Stripped Media. Proudly supported by Kia.
Thank you for listening. If you enjoy the show, please subscribe, rate, review and share with your friends. Vive le Cinema.