Episodes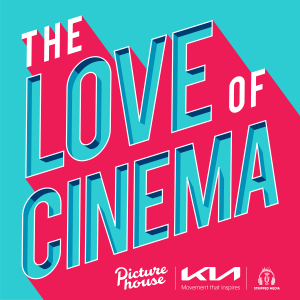 Saturday Oct 22, 2022
Saturday Oct 22, 2022
Hosted by Picturehouse's very own Sam Clements, The Love Of Cinema podcast is proudly supported by Kia.
Sam is joined by writer-director Chris Butler from Laika Studios to discuss the 10th anniversary re-release of ParaNorman.
As a co-writer of Coraline and the co-director of Flushed Away respectively, Chris Butler and Sam Fell had just the credentials to create arguably the most innovative 3D animation to date.
Employing a unique hybrid of CGI and stop-motion technology, ParaNorman tells of a town besieged by rudely awakened and rather irate zombies.
The town's only hope of salvation is Norman, a boy blessed with the ability to understand the zombies' language (voiced by Kodi Smit-McPhee, in a role that could hardly be more different from his character in The Road).
As he battles with ghosts, witches and moronic adults as well as the living dead, Norman's supernatural powers are entertainingly stretched to their limits, and the film's breathtaking pace is further enhanced by stellar voicing from the likes of John Goodman, Elaine Stritch and Casey Affleck.

If you'd like to send us a voice memo for use in a future episode, please email podcast@picturehouses.co.uk.
Subscribe on Apple Podcasts. Follow us on Spotify.
Find us on Twitter, Facebook and Instagram with @picturehouses. Find our latest cinema listings at picturehouses.com. 
Produced by Stripped Media. Edited by Maddy Searle. Proudly supported by Kia.
Listen to more from Sam Clements over at the 90 Minutes Or Less Film Festival Podcast. 
Thank you for listening. If you enjoy the show, please subscribe, rate, review and share with your friends. Vive le Cinema.