Episodes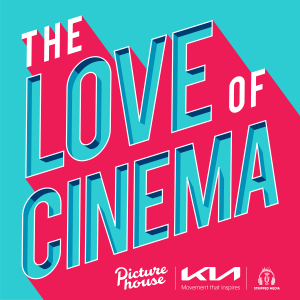 Friday Jul 01, 2022
Friday Jul 01, 2022
The Love Of Cinema podcast is proudly supported by Kia.
Picturehouse's very own Issy MacLeod is joined by director Justin Kurzel (Macbeth, True History of the Kelly Gang) to discuss his latest film, Nitram, starring Caleb Landry-Jones, who gives an award-winning performance. 
Nitram (Caleb Landry-Jones) lives with his mother (Judy Davis) and father (Anthony LaPaglia) in suburban Australia in the Mid 1990s. He lives a life of isolation and frustration at never being able to fit in. That is until he unexpectedly finds a close friend in a reclusive heiress, Helen (Essie Davis).
However when that friendship meets its tragic end, and Nitram's loneliness and anger grow, he begins a slow descent that leads to disaster.
From acclaimed director Justin Kurzel, and featuring outstanding performances from the entire cast, this is a truly unmissable piece of cinema.