Episodes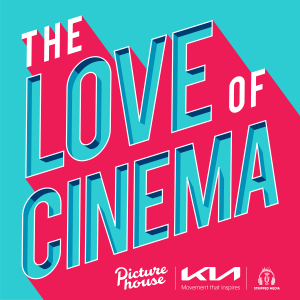 Friday Sep 30, 2022
Friday Sep 30, 2022
Host Felicity Beckett speaks to Lesley Manville, star of Mrs. Harris Goes To Paris, about her new film - in cinemas now! 


Warm, hard-working Ada Harris (Lesley Manville) is a widowed cleaning lady in 1950s London, who spends most of her time tidying up after lives far more exciting and glamorous than hers. But when she sees a Dior dress in her client's bedroom, she falls madly in love – and sets her mind on travelling to Paris to get one herself. 
After she works, starves and gambles to raise the funds to pursue her dream, she embarks on an adventure which will change not only her own outlook, but the very future of the House of Dior.


If you'd like to send us a voice memo for use in a future episode, please email podcast@picturehouses.co.uk.
Subscribe on Apple Podcasts. Follow us on Spotify.
Find us on Twitter, Facebook and Instagram with @picturehouses. Find our latest cinema listings at picturehouses.com. 
Thank you for listening. If you enjoy the show, please subscribe, rate, review and share with your friends. Vive La Cinema.