Episodes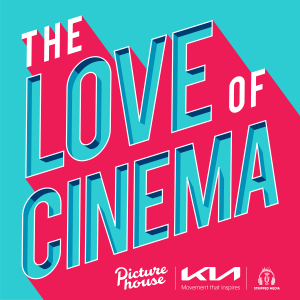 Saturday Oct 01, 2022
Saturday Oct 01, 2022
The Love Of Cinema podcast is proudly supported by Kia.
Picturehouse's very own Issy Macleod is joined by director Masaaki Yuasa to discuss his latest film, Inu-oh. 

Inu-Oh is born with unique physical characteristics, and the horrified adults cover every inch of his body with garments, including a mask on his face.
One day, he meets a boy named Tomona, a blind biwa player, and as Tomona plays a delicate song of tangled fate, Inu-Oh discovers an incredible ability to dance. Inu-Oh and Tomona become business partners and inseparable friends, using their creative gifts to survive on the margins of society, as song after song gain them notoriety and propel them to stardom.
Through the songs, Inu-Oh mesmerizes his audiences on stage, and gradually begins to transform into someone of unequaled beauty.
But why is Tomona blind? Why was Inu-Oh born with unique characteristics? Inu-Oh is about the friendship of Inu-Oh and Tomona, who dance and sing to get to the truth and break each other's curse.
If you'd like to send us a voice memo for use in a future episode, please email podcast@picturehouses.co.uk.
Subscribe on Apple Podcasts. Follow us on Spotify.
Find us on Twitter, Facebook and Instagram with @picturehouses. Find our latest cinema listings at picturehouses.com. 
Thank you for listening. If you enjoy the show, please subscribe, rate, review and share with your friends. Vive La Cinema.