Episodes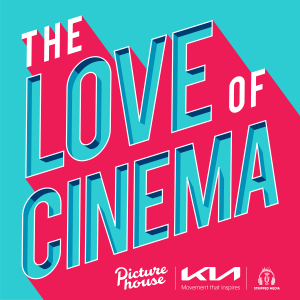 Saturday Jan 14, 2023
Saturday Jan 14, 2023
Hosted by Picturehouse's very own Sam Clements, The Love Of Cinema podcast is proudly supported by Kia.
Sam is joined by writer and director Mark Jenkin (Bait) to discuss his new film, Enys Men, and his current UK cinema Q&A tour, 
Enys Men is a mind-bending Cornish folk horror set in 1973 that unfolds on an uninhabited island off the Cornish coast.
A wildlife volunteer's daily observations of a rare flower take a dark turn into the strange and metaphysical, forcing both her and viewers to question what is real and what is nightmare.
Is the landscape not only alive, but sentient?
If you'd like to send us a voice memo for use in a future episode, please email podcast@picturehouses.co.uk.
Subscribe on Apple Podcasts. Follow us on Spotify.
Find us on Twitter, Facebook and Instagram with @picturehouses. Find our latest cinema listings at picturehouses.com. 
Produced by Stripped Media.
Listen to more from Sam Clements over at the 90 Minutes Or Less Film Festival Podcast. 
Thank you for listening. If you enjoy the show, please subscribe, rate, review and share with your friends. Vive le Cinema.