Episodes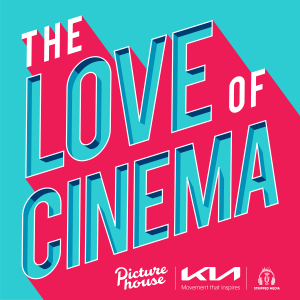 Tuesday Dec 20, 2022
Tuesday Dec 20, 2022
Hosted by Picturehouse's very own Sam Clements, The Love Of Cinema podcast is proudly supported by Kia.
On this bonus episode the Picturehouse team reflect on 2022 and go through some highlights from the year in cinema. 
Sam is joined by Picturehouse Cinemas' Managing Director Clare Binns, Director of Programming Carol McKay, Director of Operations Jon Perry and cinema programmerIssy Macleod to discuss some of the best (and worst) films from the year. 
If you'd like to send us a voice memo for use in a future episode, please email podcast@picturehouses.co.uk.
Rate and subscribe on Apple Podcasts. Follow us on Spotify.
Find us on Twitter, Facebook and Instagram with @picturehouses. Find our latest cinema listings at picturehouses.com. 
Produced by Stripped Media. Edited by Maddy Searle. 
Listen to more from Sam Clements over at the 90 Minutes Or Less Film Festival Podcast and The Holiday Season Podcast. 
Thank you for listening. If you enjoy the show, please subscribe, rate, review and share with your friends. Vive La Cinema.