Episodes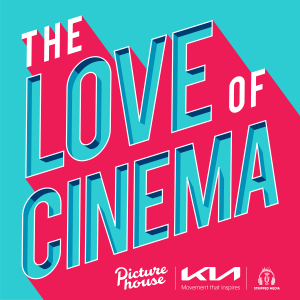 Wednesday Oct 26, 2022
Wednesday Oct 26, 2022
Hosted by Picturehouse's very own Issy Macleod, The Love Of Cinema podcast is proudly supported by Kia.
Issy is joined by renowned South Korean director Park Chan-wook to discuss his new film, Decision To Leave, in cinemas now. 
What happens when an object of suspicion becomes a case of obsession? 
Winner of Cannes Best Director in 2022, Park Chan-wook (Oldboy, The Handmaiden) returns with a seductive romantic thriller that takes his renowned stylistic flair to dizzying new heights.
When detective Hae-joon (Park Hae-il) arrives at a murder scene, he begins to suspect the dead man's wife Seo-rae (Tang Wei) may know more than she initially lets on.
But as he digs deeper into the investigation, Hae-joon finds himself trapped in a web of deception and desire, proving that the darkest mysteries lurk inside the human heart.
If you'd like to send us a voice memo for use in a future episode, please email podcast@picturehouses.co.uk.
Subscribe on Apple Podcasts. Follow us on Spotify.
Find us on Twitter, Facebook and Instagram with @picturehouses. Find our latest cinema listings at picturehouses.com. 
Produced by Stripped Media. Edited by Maddy Searle. Proudly supported by Kia.
Thank you for listening. If you enjoy the show, please subscribe, rate, review and share with your friends. Vive le Cinema.